Last Updated on March 14, 2021 by YourBestCoffeeMachine
Updated: March 13th, 2021
The Bosch Tassimo TAS5542GB is the latest Bosch Tassimo product that is fully equipped to deliver a broad spectrum of drinks. It uses the T-Disc technology widely known for its excellent performance and reliability in kitchen appliances like this.
Difference Between T55 and T40
The only significant difference between this multi-beverage maker and its previous version is the appearance, which is more bulky like commercial coffee machines.
From delicious hot chocolate to flavorful espresso, this machine can make any drink that you can enjoy any time of the day. The drinks tastes great as well, so you are getting a great value for the money spent without compromising quality. This should be welcome news if you have used other coffee machines that give unpleasant smell when switched on.
This coffee maker is easy to use; the one-touch button identifies the selected drink and adjusts the water amount, temperature as well as the brewing time. The result is a perfect drink to soothe your soul.
The T-disc of Tassimo allows the user to choose from 12 different drink settings. The appliance fits well for any occasion and with any brand including Kenco, Costa, Cadbury and Carte Noire. The innovative flow heater technology lets the coffee be done within a short time, so you are punctual for your business meetings. The TAS5542GB model comes with a 1.6 liter water tank that is removable and integrated with water filtration system from Brita Maxtra that helps reduce limescale and improves drink's taste. The descaling option automatically cleans the machines and retains the original taste of the drink.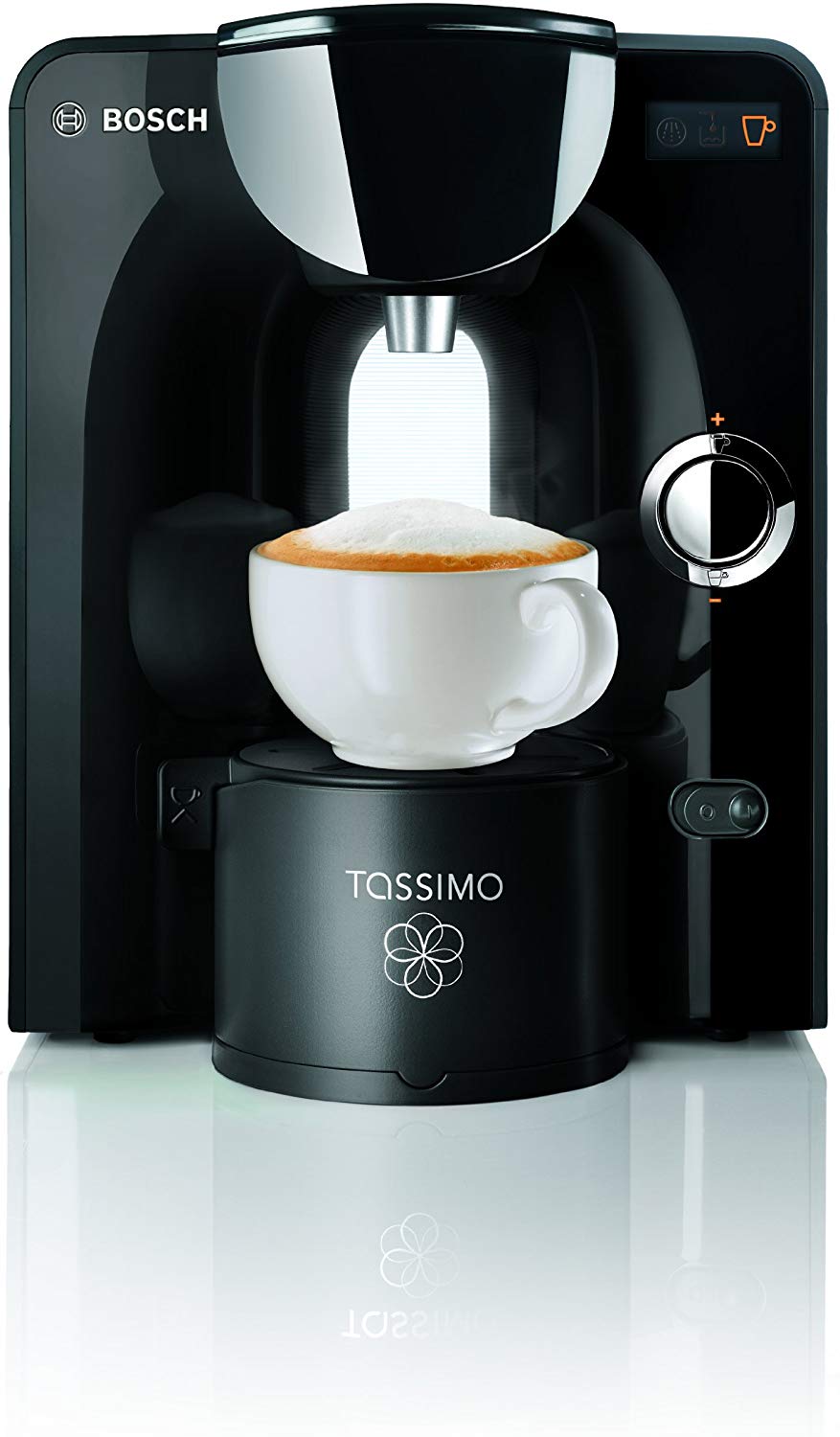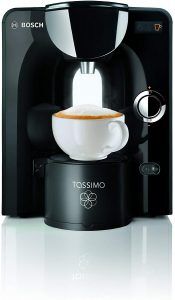 << Check the price of this model on Amazon.com >>
Conclusion
In today's rush of the world, there seems to be very less time for preparing coffee. Thanks god this machine is quick.
Given the low energy consumption and quality of drinks, this machine a great choice if you are planning to buy a new coffee machine or replacing an old one. The efficient design and the ultra-modern features are a great addition to your kitchen in addition to saving a lot of time.
Prepare delicious cups of beverages every day with a simple push of a button and you will be guaranteed a great tasty drink to enjoy again and again. The Bosch Tassimo TAS5542GB is definitely a machine that's worth a try.